NEW ALBUM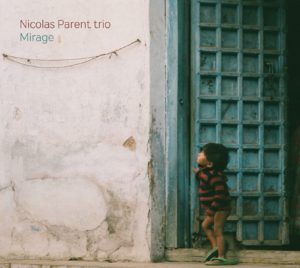 FIP  Very beautiful … Wonderful album
MEZZO TV  Top Jazz of the month
FRANCE MUSIQUE  A very colorful music … A real imagination (Alex Dutilh)
CULTURE JAZZ  A musical world with a subtle and sophisticated aesthetic
PARIS MOVE  An opus that will deeply mark 2019
BLOC DE CHOC  A very endearing record (Pierre de Chocqueuse)
JAZZ NEWS  A pure talent to follow (Bruno Guermonprez)
–

It's with the piece "Doux mirage" ("Gentle mirage") that two magicians, Vincent Segal and Nicolas Parent, reveal to us their captivating and thrilling 3rd opus. Subtle whispers flow from the magical cello and enchanting guitar.
The beauty of this new work, deep, rich and fascinating, lays in its elegant melodies : a pure delight for the ears and a celebration for the soul.
In trio with his fellow travelers, Nicolas achieves a remarkable symbiosis, in which sounds rejoice in perfect harmony.
In this perfection, the guitar breathes, the double bass sings and the joyful percussion flourish, through clever rhythmic exploration.
An authentic artist of sophisticated compositions, Nicolas Parent delights us once again with his poetry, whose pure sound hightlights a heightened minimalism.
–
TEASER VIDEO
–
–
–
Nicolas Parent : guitars + compositions
Guillaume Arbonville : percussion
Kentaro Suzuki : double bass
Vincent Segal : cello (guest)
–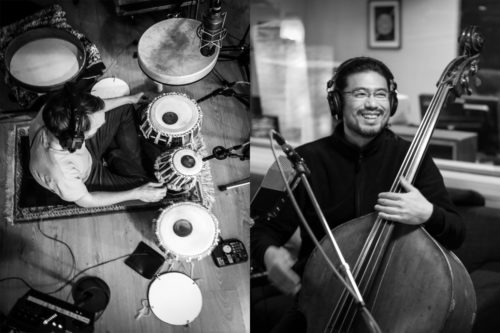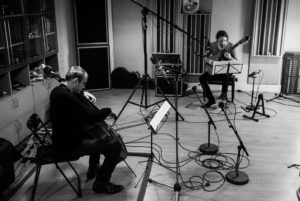 –
LAST VIDEOS
Summer Session at Guitare-Village, realized by Julien Bitoun
When dreams come true"
(solo version)  >>  To watch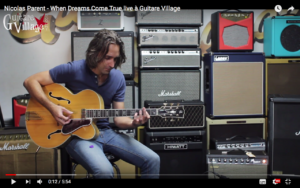 "Silence" (solo version)  >>  To watch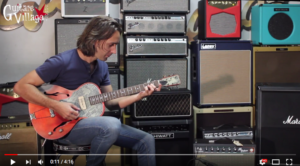 "Deep in black" (solo version)  >>  To watch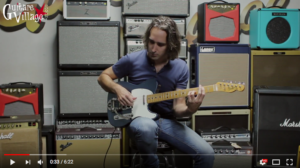 JAPAN TOUR
Discover the Nicolas Parent trio in the land of the rising sun
Live at Zen Temple Engaku-ji in Kamakura  >>  To watch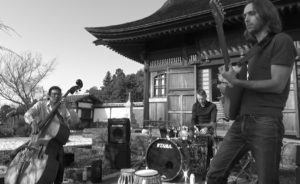 GUITARE FEST
A wonderful evening at Theater of Clichy
Nicolas,  guest of  Julien Bitoun Trio with F-C Delacoudre, Elvis Chedal-Anglay + Laura Cox Band, Hyphen-Hyphen, Gaëlle Buswel, etc  >>  To watch